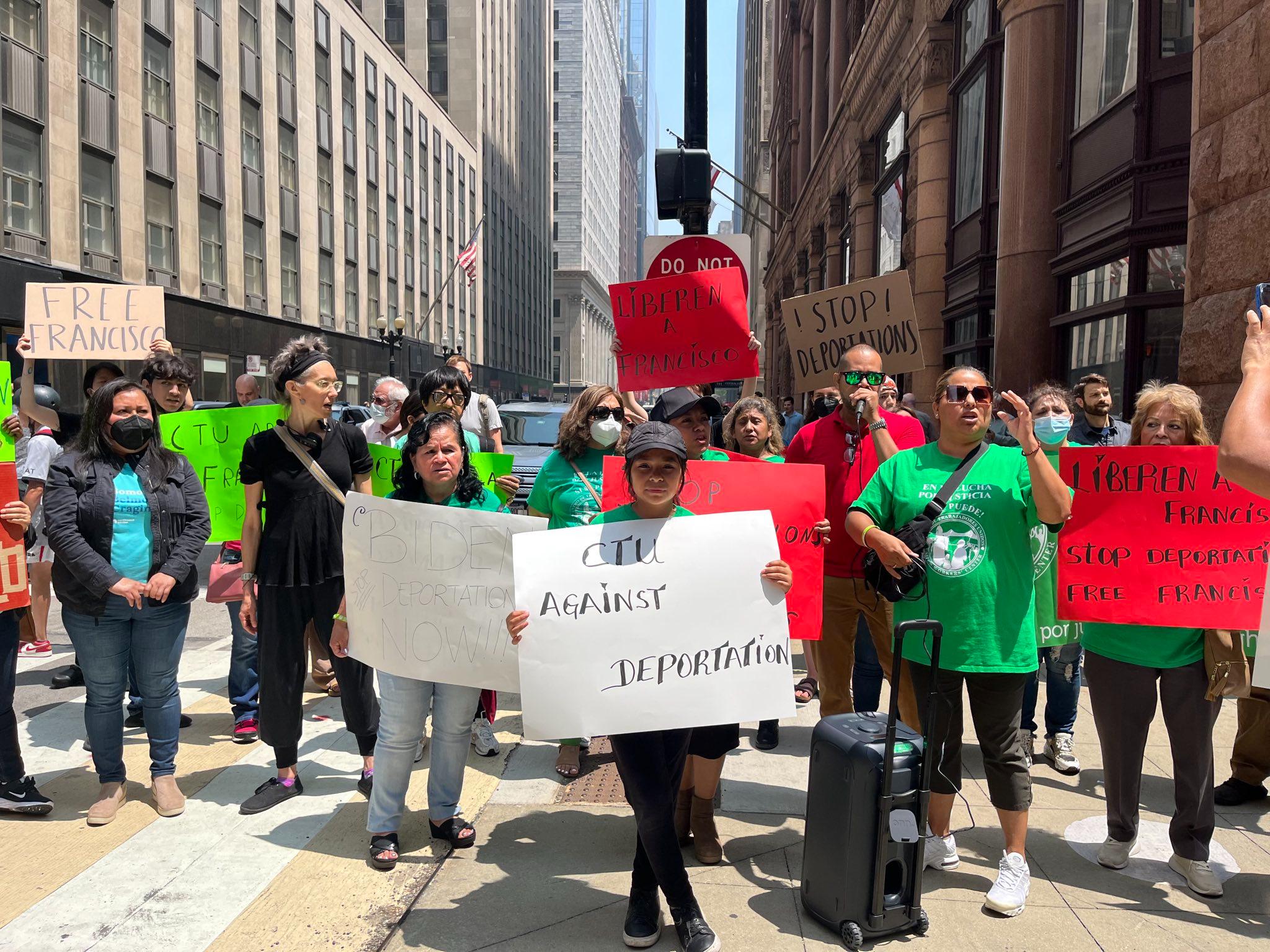 Immigration Services:
Centro de Trabajadores Unidos: United Workers' Center mobilizes to support the needs and demands of immigrant community members and works to dismantle the systems and institutions based on capitalism, white supremacy, patriarchy and climate change that exploit and oppress our community.

 
We assist community members at varying parts of the immigration process, providing free and low cost legal assistance to those seeking information and looking to apply for:
Adjustment of status

Green card renewals

Removal defense

DACA renewals

Asylum

U-Visa

VAWA (for victims of domestic violence)

Bond hearings
We provide the tools and services necessary to fight against deportations as well as offer legal screenings, representation and bilingual know your rights trainings. Through organizing and empowerment we work to we ensure that our neighbors are aware of the issues affecting their communities by recruiting and training promotores from neighborhoods throughout the southeast side and the south suburbs of Chicago.
Citizenship & Civic Education:
If you are a permanent resident of the United States that has legally been in the United States for approximately five years, or has lived in the United States for three years and is married to a US citizen, you can file for U.S. citizenship through USCIS. Applicants must have some knowledge of the English language and a basic understanding of US history and government in order to pass the naturalization exam during their interview. In some circumstances,  applicants may be eligible to take this test in their native language. The total application process takes about four to six months before approved applicants can become US citizens.
If you think that you may qualify for U.S. citizenship, you are invited to make an appointment at one of our citizenship workshops held in partnership with the New Americans Initiative, which are held quarterly in different locations throughout the South Side and South Suburbs. At our workshops, you will be asked to bring all relevant documents and information required for the application. At the workshop you will fill out your application with the help of a volunteer and have it reviewed by an attorney to make sure it is ready to be sent to USCIS. A representative will also be present to let you know if you qualify for a fee waiver and do not have to pay the $725 cost of the citizenship application.
All services are offered in both Spanish and English.
For more information, please call:
Guadalupe Partida, Civics and Citizenship Instructor, at 773-349-2806.
Immigration Community Navigator Program:
At CTU we believe that individuals are the experts of their own experience and that change must be driven by those most directly impacted. CTU organizes a local Immigration Community Navigator Committee to educate and train members as promotores from the southeast side and south suburbs that can organize around urgent immigration needs and cases and act as general resources for the community. This group actively participates in monthly leadership development opportunities, base building activities and helps conduct know your rights workshops. Leaders serve as connectors, linking undocumented community members and legal permanent residents who are eligible to naturalize with service providers including other local community based organizations, unions, legal service providers, mental health providers, consulates, etc. A subgroup of the Community Navigator Committee, the local Southeast Rapid Response Team, also exists to confront the ICE raids and detention and deportations cases in the community.
For more information, please call:

Araceli Brizar, Immigration Organizer, at 773-349-2806.