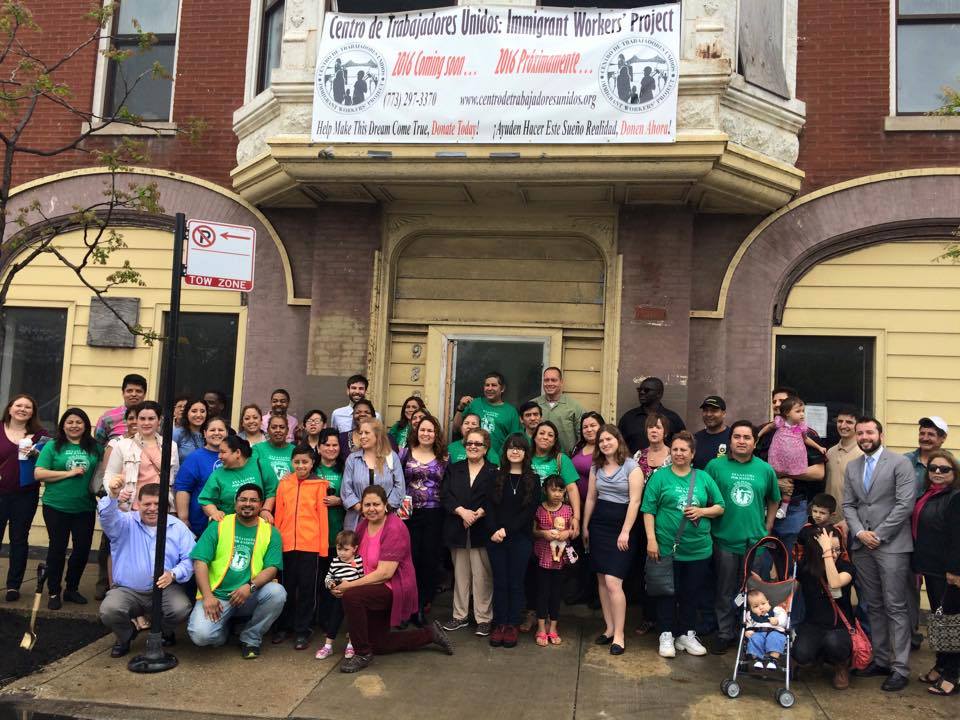 Help build our Southeast Side community center! 
Centro de Trabajadores Unidos: United Workers' Center (CTU) is located on the far corner of Chicago near the border of Indiana in the South Chicago neighborhood. In 2015 our dream to build a community center on the southeast side came to fruition when a local bank donated a building to us at the corner of 98th St and Ewing Ave. for $1 and the state awarded us a capital grant. We quickly got to work on the construction of the building. However, even with all of this generous support, construction was halted shortly thereafter due to unforeseen challenges tied to the lack of a state budget. Fortunately, we were recently able to resume construction. Thanks to a team of local unions and other community supporters that have stepped in to assist, we will be able to complete the first floor of the building and will hopefully be able to move soon.
We are dreaming big when it comes to this project! There is currently no community center of its kind that serves the diverse and vibrant community on Southeast Side of the city. The plan is to provide community space on the first floor to host citizenship classes, meetings, trainings and more. The basement will be used for our workforce development project and will be converted into an industrial kitchen to incubate worker cooperatives. The upper floor, the second floor, will be transformed into temporary housing for newly arrived immigrant families.
We are on our way to securing the funds needed to continue the renovation of our community center but we need your help! We ask you to join us in our vision to build a strong, healthy and thriving community. Any donation, whether it be financial. material or labor, is greatly appreciated as it will bring us closer to our goal of providing more opportunities and services to communities throughout the Southeast Side and South Suburbs.
To make a donation to the community center, please visit the 'Donate' link at the top right hand corner of the page. 
If you are interested in getting involved in the construction of the community center, please contact:
Ana Guajardo, Executive Director, at 708-790-7760 or aguajardo@ctu-iwp.org.